4 Generations Providing Exceptional Service with Honesty and Integrity
Alden's Piano Services
See our customer reviews regarding our piano repair services, piano rentals, moving help and antiques restoration.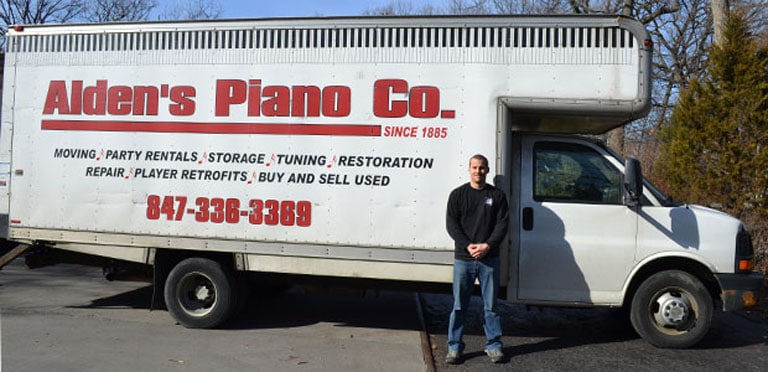 Alden's - Our Customers Appreciate Our Generations of Service!
Efficient & professional. And, they know how NOT to ruin a piano. I have moved my piano several times using regular moving companies and it was always a nightmare with 5 guys brute forcing their way up/down stairs. The guy from Alden's showed up with the right equipment & the piano was gone in 10 minutes- no yelling or cursing involved. You get what you pay for!
– Paula Liebergen
5 Star Google Review
Highly recommend Alden's Piano Co. From the initial conversation with Nate and our multiple pick up date changes, Nate was great. Ray and Wes arrived, couldn't be more friendly, respectful and way super fast. In and out. I will recommend Alden's every time!
– Christine Bauer
5 Star Google Review
The team is very organized and skillful. I am very thankful that they carried up my Steinway M through narrow & old stairways with such care. 🙂
– Liang-yu Wang
5 Star Google Review