Restore a Piano in Chicago
Your Chicago Piano Restoration Experts
Alden's Piano Company is the trusted piano professionals for the Chicago area. When you need to restore a piano in Chicago, no matter what type of condition it is in, Alden's team of skilled restorers can bring back your instrument to look and sound brand new. With several decades in the piano business and extensive knowledge of the instrument and its care, Alden's is the company you can trust to take care of all your piano restoration needs! Contact us today to schedule your piano restoration!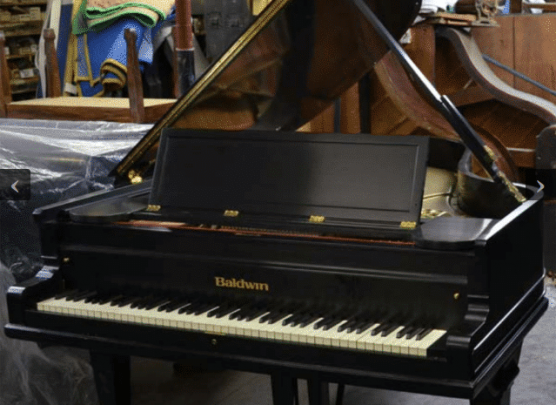 Chicago's Piano Restoration and Refinishing Company
Your piano is one of your most treasured items. These beautiful instruments can last for years with the right care and treatment. If your instrument needs a little more attention than simple maintenance, Alden's Piano has the right knowledge and experience to completely restore your treasured piano. Whether you need replacement keys, or even new wood on your piano, Alden's is able to fully repair your piano.
Alden's takes pride in the skills of piano restoration and our teams care for and treat your instrument as if it was their own. With any part of restoring that you need to be done on your piano, our restoration team ensures that everything is finished to perfection, allowing for your fully restored piano to look and sound as magnificent as it once was. Our experts are fully capable of working with simple cracks in the wood to the more complex fixes on your instrument. Let the experts at Alden's Piano give you the piano of your dreams with a full restoration in the Chicago area!
Call and get a quote for your piano restoration cost at (847) 848-6533 for Piano Refinishing or Restoration Today! We would be honored to discuss your personal piano repair needs!