Piano Services in Milwaukee
Trusted Piano Services in Milwaukee, WI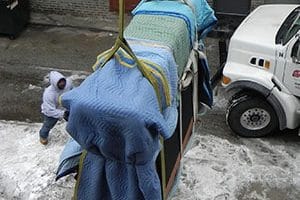 Piano Moving
When you are in search of quality piano services in Milwaukee, Alden's professional team can handle all your needs. We have trained movers that can safely relocate your piano to the new location. We know how fragile pianos are, which is why we have experts that ensure their exact measurements and make sure all precautions are taken while moving the piano. From pickup to drop-off, you can trust that your piano is in the best hands! Contact Alden's Piano Company today to let the professionals move your piano!
Learn More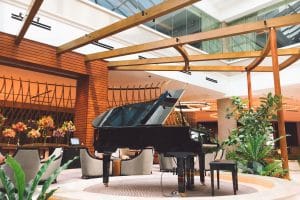 Piano Rental
If now is the time where you need a piano, but don't want to commit to owning one, try our rental piano services at Alden's! No matter to occasion, wedding, recital or any other event, a rented piano from us allows you to enjoy the instrument without spending the money to own one. We have a variety of different styles to choose from, but also have our experts to guide you along with any questions that may come up. Our full-service rental means that from drop off to pick up, your piano is taken care of by us. Alden's makes sure that it is delivered in a timely manner. Trust the piano experts at Alden's Piano Company to help you find the perfect rental piano for your event!
Learn More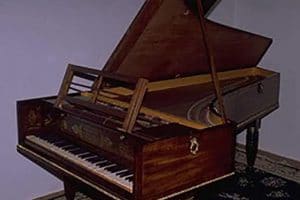 Piano Restoration
Even if your piano may seem old, and well-used, pianos actually become more beautiful in age. However, in order to keep them without being worn out or damaged, you can restore them. Our restoration team takes pride in the craft of piano restorations and comes with years of experience. You can put your trust in our trained team that has the knowledge to restore your piano to the grandiose it once was before! You'll be completely satisfied with how the experts at Alden's can restore your piano!
Learn More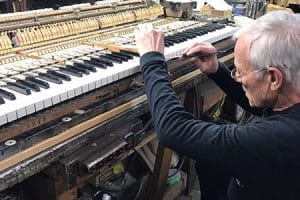 Piano Repair
When working with such a delicate instrument, we know a variety of different damages can occur. No worries, because with Alden's Piano Services, we offer repairs to your instrument, giving it back just like new. Whether it is a broken key, cracked side, we have trained professionals that can take care of it. You will be 100% satisfied with how professionally and comprehensively your piano is fixed! At the first signs of damage, contact Alden's to have your piano repaired professionally and efficiently!
Learn More
Why Choose Alden's Piano for Your Piano Service?
Alden's Piano Company is a professional piano company in the Milwaukee area. When the job is too difficult for other piano companies, contact the skilled team at Alden's! We guarantee you'll be satisfied with our services!
Learn More