Piano Services in Chicago
Best Piano Services in Chicago and Beyond!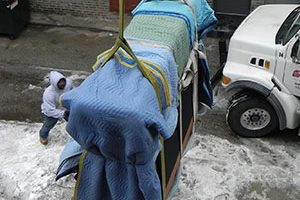 Piano Moving
When it is time to move and you are needing to relocate your piano, trust Alden's for your piano services in Chicago. Alden's professional team will safely and securely transport your musical instrument to its new location.
Pianos are large and fragile – our team is trained to ensure that exact measures and precautions are taken in removing pianos and bringing them to their new locations, damage-free, and ready to be played again.
From pickup to drop-off, you can trust that your piano is in the best hands! Contact Alden's Piano Company today to let the professionals move your piano!
Learn More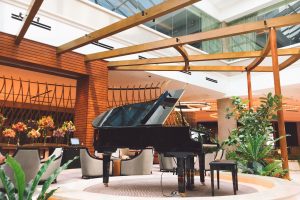 Piano Rental
When you need a piano, but don't want to commit to owning one, try a rental piano from Alden's! Our piano services in Chicago are the perfect option! Whether it is for a recital, a wedding, or any other event, a rented piano allows you to enjoy the classical instrument without having to spend big money to own one.
With a variety of piano styles to choose from, our experts are happy to help you find the right one for your event! Our full-service rental means that from drop off to pick up, your piano is taken care of. We make sure that it is delivered in a timely manner.
Trust the piano experts at Alden's Piano Company to help you find the perfect rental piano for your event!
Learn More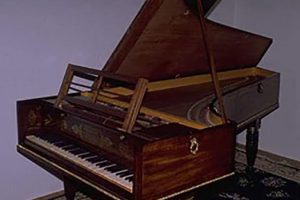 Piano Restoration
Old and well-used pianos are beautiful. However, with age, these instruments can become worn out or damaged. Our restoration team takes pride in the craft of piano restorations and comes with years of customer satisfaction.
You can put your trust in our years of experience and trade knowledge to know how to restore your piano to the grandiose it once was before! You'll be completely satisfied with how the experts at Alden's can restore your piano!
Learn More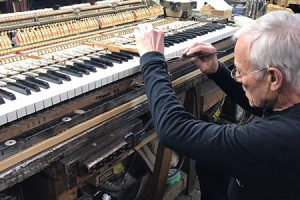 Piano Repair
A delicate instrument, pianos can go through numerous kinds of damages in their use. No worries! The skilled team at Alden's can repair your instrument to like new!
Whether it is broken keys or a cracked side, Alden's can handle all of your repairs. You will be completely satisfied with how professionally and comprehensively your piano is fixed! At the first signs of damage, contact Alden's to have your piano repaired professionally and efficiently!
Learn More
Why Choose Alden's Piano for Your Piano Service?
Alden's Piano Company is the professional piano company in the Chicago area. When the job is too difficult for other piano companies, contact the skilled team at Alden's! We guarantee you'll be satisfied with our piano services!
Make sure to check out our Facebook page to keep up with all things Alden's Piano Co.!
Learn More