Piano Restoration in Naperville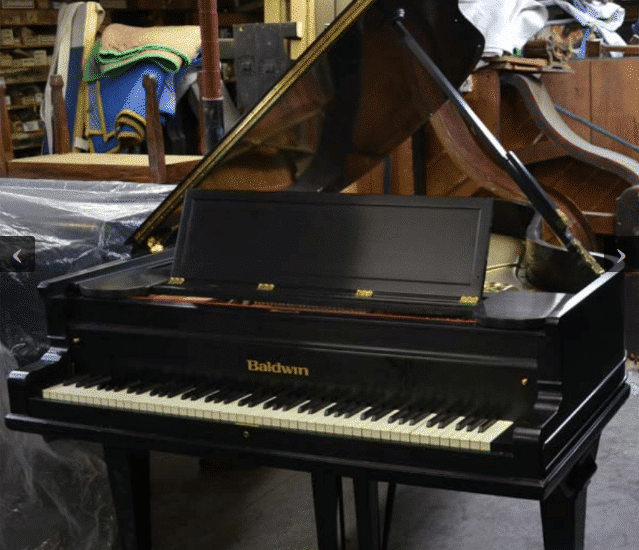 Professional Piano Restoration in Naperville, IL
We know how delicate pianos are, and how important it is to trust the people working on your Piano Restoration in Naperville. Here at Alden's Piano, we assure your complete satisfaction from pickup to drop-off! Our knowledgeable team offers four generations of expert experience with piano restoration and is confident in our work. 
Looking to move with your piano, we also have services for you! Get your FREE piano move quote today! 
Alden's Piano Restoration in Naperville
What to expect working with Piano Restoration in Naperville
When working with Alden's you will be treated with professionalism and great customer service. Our extensive knowledge and experience will help us quickly and efficiently work on your piano.
Our goal is to help restore the beautiful instrument as close as new. Our team prides themselves on being transparent and communicating with you through the entire process.
Other Alen's Piano Naperville Services in Naperville
At Alden's Piano, we have the knowledge to care for your instrument at any stage of its life!  
Our team can provide vital

repair services

, such as restringing, re-key needs, or pin block repairs, to a number of popular piano brands. 

We also believe in preserving the life of handcrafted antiques by providing

restoration

and refinishing, as well as appraisals. 

Alden's makes renting easy! Offering a variety of different styles of pianos to fit any occasion, we are your

one-stop shop for piano rentals

. 
The team of experts at Alden's would love to share their knowledge with you – check out our tips and advice for long-term piano care! Come to us when looking for the best Piano Restoration in Naperville.